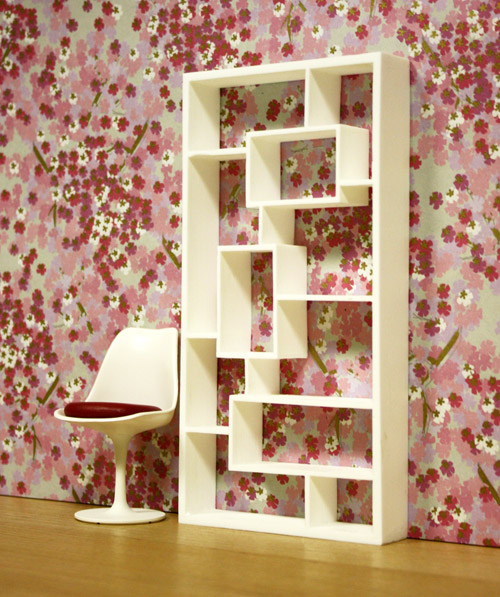 I'm happy to announce that the resin plastic bookcases are now available on my Etsy shop for sale!
And to celebrate, I want to giveaway one to YOU!

To be eligible for the giveaway, #1) you have to "Like" the AmazingMiniature's Facebook page. Anyone who liked the page is automatically entered.
If you don't have a Facebook account (you should get one

) or if you just want a second chance to win the giveaway, you can also enter by #2) leaving a comment on the AmazingMiniatures.com giveaway blog post (not the Blogger.com post). Similar to the Facebook option, anyone who comments on this blog is automatically entered.
Linking to my blog is not required, but it is very much appreciated if you do! This giveaway is open to anyone around the world and I will cover shipping costs, of course.
Entries will close on November 19, at Noon (EST, -5GMT). All entries will be added to a spreadsheet and assigned a number and one winner will be chosen by use of the random function (not the sexiest way to do a drawing, I know). Please be aware, if you win and I do not have a way to reach you or if I do not get a response in three days, you will be disqualified and I will draw again.
Good luck!

If you don't want to leave it up to chance, or if you want a resin Miniature Modern Bookcase right now, you can purchase it from my Etsy!